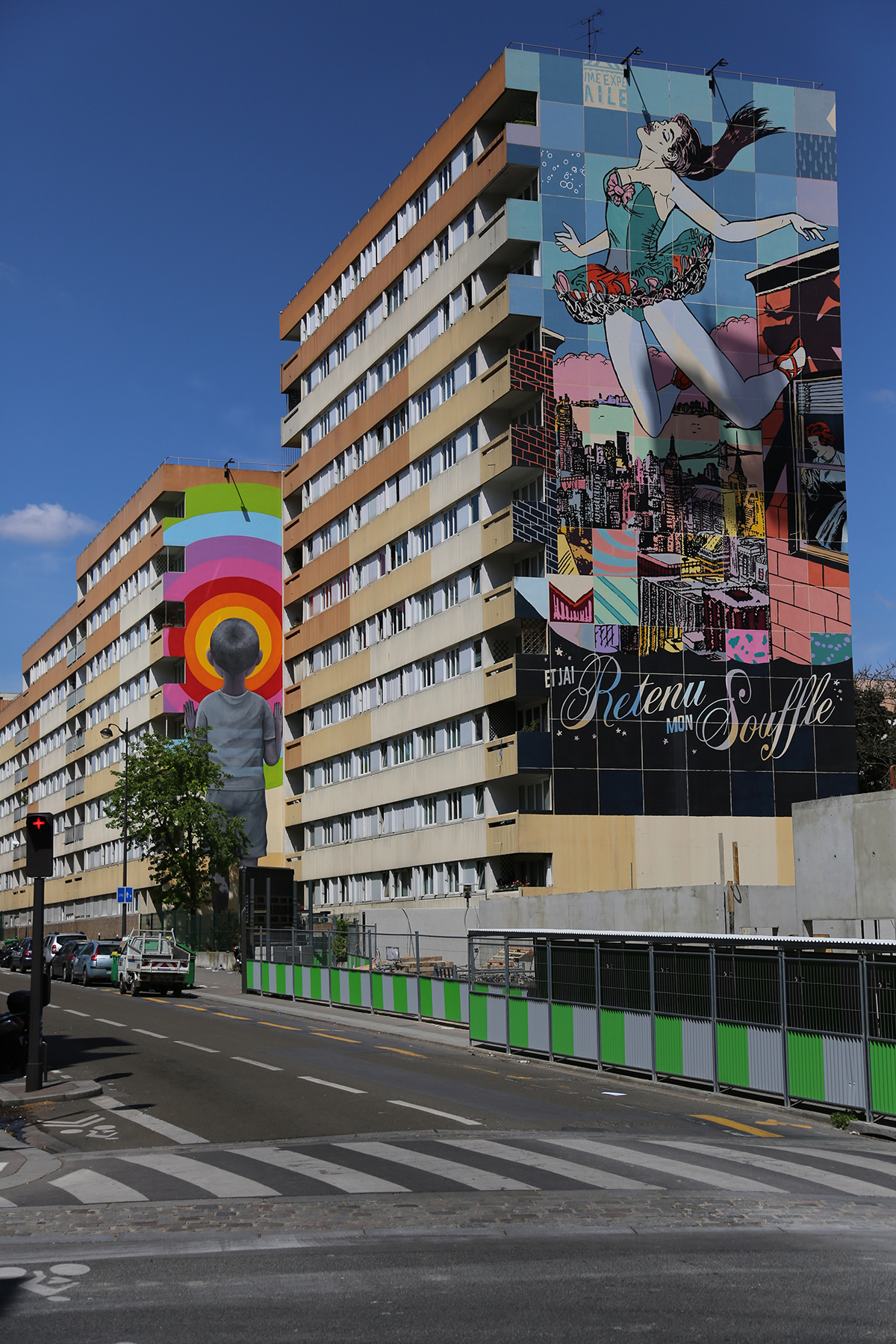 26 Jun

The 13th district, the open-air museum in Paris

Led by the mayor Jérôme Coumet since 2007, fresh momentum is sweeping through this former dormitory neighbourhood of the capital. In the throes of transformation for the past ten years, the arrondissement hosts numerous cultural projects.


With non-standard architectural creations, the decoration of the urban fabric by the Street Art 13 trail, and with various galleries in the surrounding area, the neighbourhood is transforming into a real artistic niche in line with the times.  Indeed, the vicinity of the Paris ring-road and the Avenue de France are now flanked by futuristic buildings, following the example of the City of Fashion and Design on the Seine.


From now on, the arrondissement has a twofold creative vocation, both intellectual and artistic.


In addition, the 13th arrondissement is home to various student centres.  Paris 7 University, the University City, a satellite campus of the Sorbonne in Olympiades, and more recently the Station F, which has become the biggest start-up incubator in the world, make this space the new intellectual and artistic hive of the capital.  


Finally, since 1995 the Bibliothèque Nationale de France, which overlooks the Seine, has offered its visitors the chance to discover all works published in the country, as well as various exhibitions.  This intellectual and artistic plethora unleashes the creation of the territory.


Over the past few years, numerous projects have emerged: the Tour Paris 13 in 2013, the Paris ring-road access road in 2015, and more recently Street Art 13 on the Vincent Auriol Boulevard, initiated by the Galerie Itinerrance.


With the former Paris 'Frigos' which were converted into artist residences in the 90s, street art mural trails, and a concentration of galleries surrounding Paris Diderot University, both residents and tourists of the 13th arrondissement have a unique playground in Paris.


Over time, the neighbourhood has become unmissable for both Parisian and foreign lovers of contemporary urban art.  It should be noted that the cultural dimension of the arrondissement is echoed beyond the ring-road, particularly in the adjoining towns of Ivry-sur-Seine and Vitry-sur-Seine, home to many artists' workshops.